Home N' Petz Portable Ice Ball Maker Ice Cube Tray
Regular price
Sale price
$38.99 CAD
Unit price
per
Sale
Sold out
FEATURE

ICE MAKER KETTLE FUNCTIONS: 2 in 1 Ice cube tray,our ice cube kettle is not only a ice maker mold, also a water bottle that you can freeze your drinks and carry out for a cool drinking.
AVOIDABSORBING other ODORS: This ice ball mold has only 1 rotatable airtight lid, you only need to open the lid and pour out the ice balls directly, the ice balls will not absorb the odor in the refrigerator during the cooling process.
STRONGER AND SAFETY: Get 17 ice balls in a time.Adopt environmentally friendly PC materials,designs to make the ice trays stronger and more durable. They can withstand long-term low-temperature storage without breaking.

Step 1
Pure water or beverage to the position of the water injection line, then pinch the body tightly, squeeze the excess air out and screw the lid on tightly.
Step 2
Put in the refrigerator (-18℃)and stay for 8-10 hours until freezing.
Step 3
Take it out from the refrigerator and keep it under room temperature for about 1-3 mins. Screw off the lid, squeeze inward, or shake.
Step 4
Pull the handles on both sides to let the ice balls fall down. Then you can enjoy the ice balls on your way!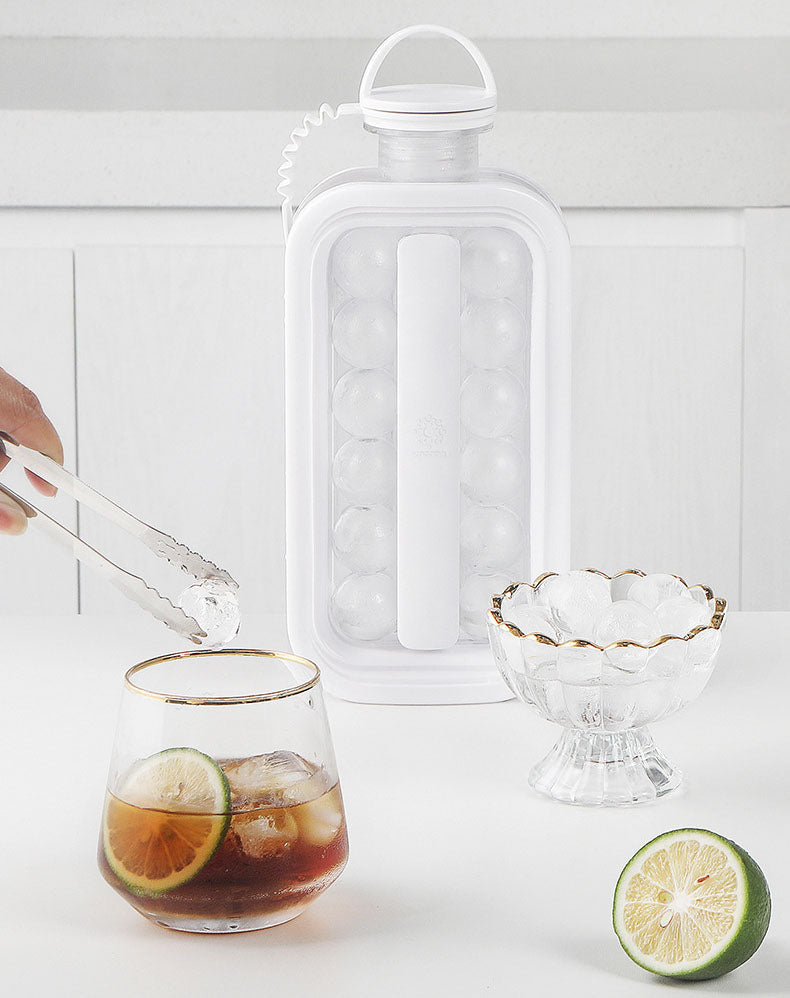 Share
Tracking Number available upon ordering!